The last months I spent in excursions and gaining the ability of production management successful finally.
One or the other excursion let me pass one or the other little gig:
Samsung introduced an VRapp in corp with street art in Mitte, Pberg and Xberg. Simultaneously in bikinihaus they presented large screens and lightboxes in combination with gimmicks which led to this selfie……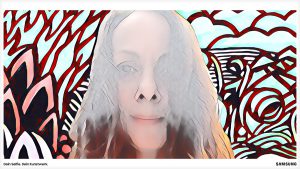 I haven´t done less creative things than in these months in years. What do you think this feels?
Howsoever the dphoody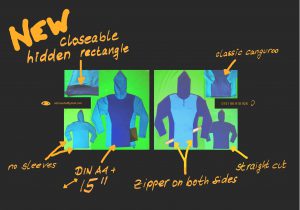 became prepared to be released and one piece has just been sent on its trip now: As special souvenir for world class backgammon champion Masayuki Mochizuchi (Mochi) – special guest at "En Passent" – from Backgammon Berlin .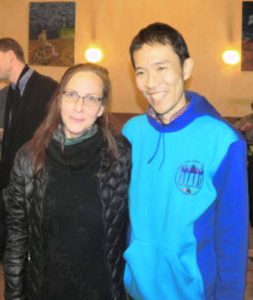 Good luck!