It´s amazing how vintage style this world supposed to bear future became while locked down. In addition we have the first snowy winter in this town since years. Funny that exactly this gap has donated the most comfortable start of a year in years. And a proper moment to fool around with some loops … and holes.
#  Accessories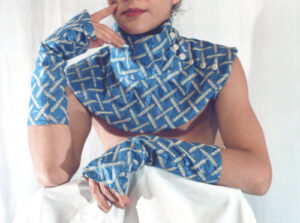 2002 by asha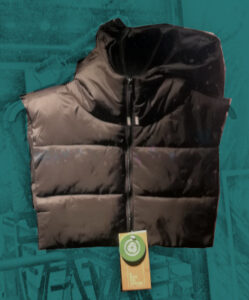 2020 by C&A
#African textile – continental fit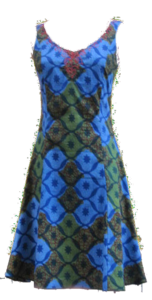 Blue Angel, 2009. Started in 1994 since I loved the colourful cotton prints but admittedly appreciate ´easy-to-wear´ cuts or trousers…
Already for a couple of years suits of this mind were offered.
In the the 80´s baseball jackets and blousons were hyped regardless of the impossible figure a ´blouson´ 
creates.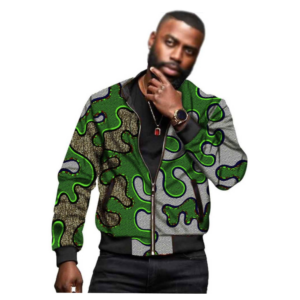 At least from my point of view it is an art not to look ridiculous with them when closed. With common rediscovery of the 8o´s new models are realised. Out now on …wish, off course.
#An interim ensemble


seeming nebulous known with a touch of something ´already seen´ zapped up somewhere. Always mobile.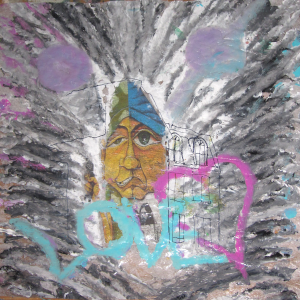 And in the center we find…
#Blue and Red
In the neighbourhood the menue changed.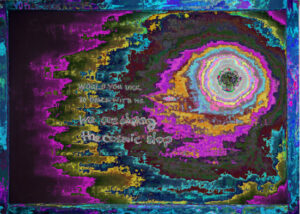 They do the magic slop these days. What kind of slop? Do we still talk about garments or do we think of something as a magical soup  ? Or was it simply a mulled wine? Red served in purple which lead to a short discourse about blue and red.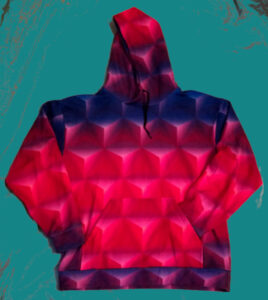 Soon after an assemblage of homegrown craft, geometric concept and print reached us – done by a strictly anonymous artist:  A comfortable sweater with FotL fit – based on a square,  a hanging ´blouson`. A genius simplification which shall not fit but strictly hang oversized and comfortable. Can this make a triangle moving as a sphere?
Loops do not hide world is moving – and have their holes. Lets see what comes out of that.
Until we are there sustainable warmth concepts still are stay active or cuddle. Thank you playing for me – you do great!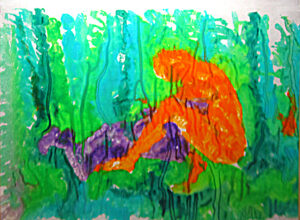 A hole within the loops supposes to release a fantastic spring. CU soon!