Four weeks later I can not complain about my personal esperienza corona yet.
For a mind as mine the Corona slow down has a wonderful potential of pressure drop, rethink and modification. At the same time the monoculture of information spread (Corona – which still seems quite unknown, reason for dozens of studies and
data collection) covers the activities of a quite manageable number of makers.
The forced distance has an unappreciated
bitter taste of regress.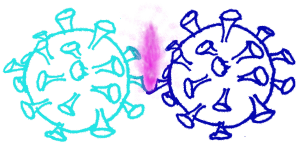 Getting together being questionable per sé
doesn't help manhood forward but can encourage anti-sociality.
In fact all in all this big city village seems to rock it quite well referring to the statistics. The mass doesn't seem to have such a big problem keeping distance (not always a most sympathic touch). Less cars are nice side effect…
Anyway: Culture, Clubs and Socialising Spots are shut. The city is asleep at night. See one of the usual hotspots – KöpenickerStr/Heinrich-Heine-Str. – currently:
Alternatively you have the possibility to club superprivate and to dance with yourself when united we stream.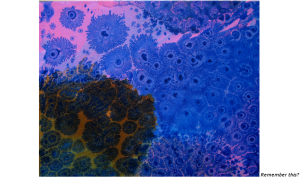 Fashion design is busy creating face protective clothing. Some of the more extraordinary ideas made their short way to catalogues as "Home of Housewife" or superfluous inventions yet.
I've been expected to run to the sewing machine and do pretty little textile mouthguards to collect aerosols directly in front of your facial body openings. OK – if it is worn in purpose to safe others of your evaporation it might be taken as a sign of care. Masking is "in"?
Well – if you like, it would be my pleasure to do one for you….
Majestic time – stay healthy and lets go on making good out of it!  CU soon!