Hello there-
progress on things apart from art…
A short trip to Vienna took me to a Monet exhibition in famous Albertina and a view into the museum shop. Ok it´s art, there is a lot about water lilies and I am no botanic – but what do you think of this?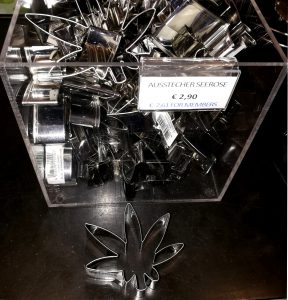 I would have bought one when the little forms would have had a sticker explaining them as on the selling box. Without I guess one can offer the left stock to the hemp museum as well.
In the Burgtheater they deal with almost traditional – nevertheless seemingly endless actual – social barriers and problems a play written by  Werner Schwab.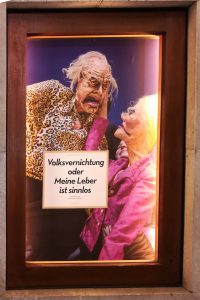 Just a few streets further Ms Barbara Alli runs a fashion store which seems to be the realisation of my pre-millenial image on fashion. Something between cosy familiar, well done and musty. She seems to strike it quire successful though.
Taking farewell from 2018 allows quite a nice review on a bundle of really pleasant surprises and advances – to be continued. Of course some slung mud took place – to be reduced. Over all the actionism art came a little to short…a little drawing and its modification here @ least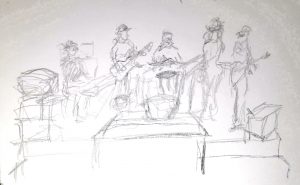 For us:
Best wishes for a felicitous 2019 and and a happy reunion!