Time goes by…
Welcome to 2021!
I hope you had a good journey and wish you a pleasant stay.
Due to the lockdown Fireworks had been prohibited. We don't strike that militant here because people seem to enjoy or keep distance anyway but much less than usual was to be expected. I had previously jokingly expressed concerns about how the "evil spirits" should now be driven away …In any case the idea of an overview of the whole city became attractive. On the trip to Teufelsberg and really far from a bursting tire changed my plans…It was fixed about 23:59 😉 Still cleaning up and just in time to enjoy the minimised Fireworks at the next crossing. So seemingly buggered I finally had a nice time and said good bye to ´20 very relaxed with fireworks and a BANG and then had a surprisingly nice New Years holiday. OK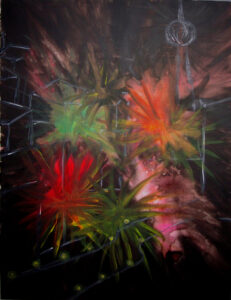 B by night. CU soon!