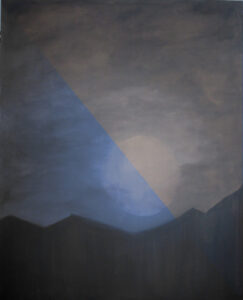 Oktober
opened with Blue Moon 0.5 and little flow…
REsearch brought up something new 🙂 – see below
September went by and left a heavy trace. A Georgian spin brought us the jack of spades as gentle giant finally.  Nice idea – questionable design. Remember a spring of life can be filled in as little as a hole of water – it'll make its way. Not much more to report. I can't remember where I read this but it fit well enough to be saved: "The old Bordelle on the hill of sold souls"…d-sign once more meanwhile…
Oktober opened with Blue Moon 0.5 and little flow. So what does that mean?
A refreshing drop, two remarkable parties, new space of pirate romance and extension of old ideas:
Autumn arrived –  and NOW the special processing is elaborated well enough to be repeatable as often as we like enabling application of well known art on shoes for unique pieces very handsome. Of course industrial digital times reproduction of daring designs in numberless repetition is established long ago. Which is, by the way, the opposite of individuality. REsearch makes it new again.
Manufactured, sealed and single. Proudly present three here: first flush, speciale and très chic
.
still believe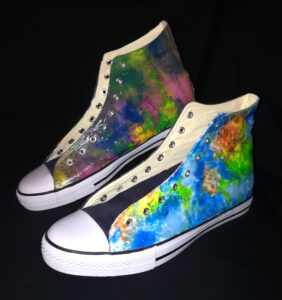 this can become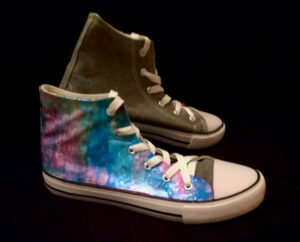 a favourite style!
Colours are needed in grey times. Where them and look bright instead of waiting for e-llumination.
Lets take the chance of repetition and complete the Blue Moon as celebration of wanted visions becoming real – CU soon!